Signs You Are Losing Control of Your Family Assets
Would any of these signs make you sit up and relook at your financial assets?
Dividends not received for a stock you hold

Sold stock and booked profits, not realizing that a particular lot was still in short term

A fixed-return investment generating zero annualized returns

Exposure to the same under-performing fund, across multiple advisors

Excessive liquidity, pulling down your average returns

In all probability, these instances of financial inefficiency might be getting overlooked by your personal finance team on a routine basis as your data is fragmented and actionable insights are not available from manually created spreadsheets.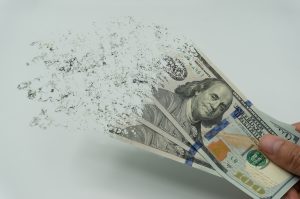 This raises the question: How do you regain control of your family assets?
The answer? Tech-enabled automation of your financial data.
Automation using a financial software platform gives you convenient access to a consolidated portfolio while maintaining data security and providing intuitive analytics. A multi-user system allows your chartered accountant and/or investment advisor to have limited access to complete their tasks from their own offices and stay fully aligned. Simultaneously the software tool automatically updates market information on valuations and corporate actions daily. This gives you a consolidated, real-time view of multi-entity, multi-asset class data.
Consolidated reporting provides compounded returns categorized by asset class, advisor, sector, etc. Specific reports and analytics enable you, or your  personal finance management team, to spot anomalies and take immediate action. The system reconciles pay-outs due (dividend, interest, rent) against bank receipts and auto-generates holding statements for individual Demat accounts by advisor, sector etc. These real-time reconciliation statements act as warning indicators for gaps between system-generated data and statements from banks and advisors.
The software monitors returns and generates investment analytics that reveals financial lacunae such as matured investments that have not been reinvested and are showing lower returns. It also displays tax management opportunities such as lot-wise unrealized short-term equity losses that can be sold to set off against realized gains.
An integrated financial software platform gives you anytime, anywhere access to a consolidated, real-time view of your assets, the option to receive reminders and alerts, track balances and liquidity, and the flexibility to view insightful reports and analytics.
Use technology to digitize your portfolio, stay in control, and make smarter financial decisions.
Start AV Trial
---