7 Tips to Automate Your Financial Reports
Moving from the tedious manual financial statement preparation with a mix of general ledger and investment reporting systems to a consolidated cloud-based financial reporting software to automate the process is growing over the years. This is due in part to the increase in external financial reporting and analysis requirements, which has prompted many family investment entities to improve their compliance by simplifying the processes involved in generating their accounting and financial reports.
According to The Economist's The Rise of Family Offices, investment allocation share from family offices will grow further in 2019 and beyond from 39% in 2018.  But this also means the increase in the need for better analysis and reporting tools and models that can showcase at a glance the health of the family office investment entities. The study went on to say that more companies are expected to invest in AI-powered multi-asset reporting models to make an informed decision.
Automated financial reporting tools like Asset Vantage (AV) with their integrated General Ledger + Investment Reporting engine come with many benefits including lowered cost, saved time, minimized risk, improved regulatory compliance, increased efficiency, streamlined audit preparation, reduced turnaround time, and enhanced cash flow with greater privacy and security standards. Furthermore, according to accounting software statistics, among the top factors that influence the shift to accounting tools are marketing demands (21%), regulations (16%), and ongoing digitization (15%).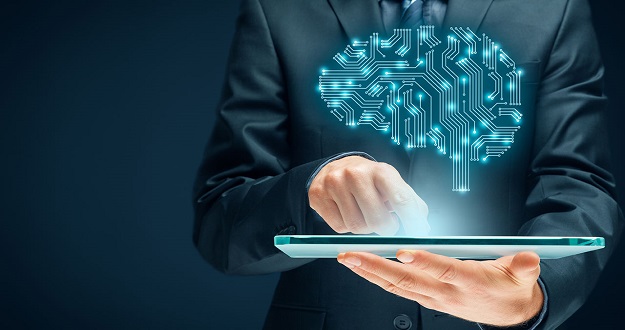 Successful businesses understand well why is financial analysis important. A financial reporting tool can help you manage your cash flow, including your income and expenses. To give you a better view of how this technology works, below are a few tips to automate your financial reports using some of the functions of financial reporting software:
A financial reporting system enables businesses to automatically import financial documents and export them into financial data. You may upload receipts, invoices, or bills that the tool can convert into digital files. Asset Vantage has smart upload features across all asset classes which reduce the time required to move the data into the system. Built for single-family offices, multi-family offices, and accounting firms, AV's integrated solution provides quick and consolidated assessments so you can address unique accounting and financial reporting challenges.
Taxes concerning UHNWIs is a challenge. From the changing tax codes to estate taxes, it is important to have a secure tax reporting platform to manage their clients' finances.
A financial reporting solution like Asset Vantage includes features like automatic tax calculations, multiple tax rates, and tax reporting. You can then email all required files to your accountant quickly.
If you wish to generate short-term and long-term gains reports, Asset Vantage's general ledger helps users manage liquidity and optimize tax efficiency. It is seamlessly integrated with the investment book, thanks to the vendor's family office platform that is built on GAAP and global IFRS standards.
Top financial analysis software should enable accounting firms to automate check writing to speed up and simplify the process. Asset Vantage's platform comes with a check printing functionality that offers a seamless way to manage, organize and keep track of checks across several accounts. It moves your process away from a conventional check writing as it enables you to maintain a complete audit trail, void checks securely, control user access and create multiple checkbooks per checking account automatically.
A partnership has distinct sets of accounting challenges. This means that partnership accounting has some of its own peculiarities, such as Loss Appropriation Account and Capital Account. AV's software comes with a partnership accounting feature that empowers clients to manage and account for all their partnership investments. It simplifies inter-entity partnership transactions and cross-holdings. Furthermore, reporting is streamlined for multi-level investment allocations and family office partnerships' profit sharing.
In order to maximize profit and efficiency while minimizing overhead and expense, companies need to streamline their internal work processes that start with managing data. AV has the Data Management Services (DMS) feature that provides clients with a single-window service to consolidate data across multiple departments. It enables you to aggregate data, post, and manage liabilities positions and reconciliations in various asset classes in one platform.
AV's data aggregation software, meanwhile, enables quick information collection of income and expenses, as well as liquid or illiquid investments to reduce errors and save time. Its smart upload features help you manage bank data feeds and custodian account.
Keeping track of all your global wealth owners' bonds, individual stocks, mutual funds, and exchange-traded funds are vital for several reasons. You need to examine your asset allocation, fees, investment returns, and so forth. While you can do it by hand or by using an investment tracking spreadsheet, a portfolio performance tracker will make things a lot easier. For instance, Asset Vantage's solution enables you to create customized performance measurement reports that assess cash-flow based or time-weighted portfolio performance in various sectors and asset classes.
Should you invest in financial reporting software?
Accuracy and speed are two supreme factors that reign in the digital transformation era. This is the main reason why many firms are taking steps to automate some tasks. Moving wealth management to the cloud frees up time for CPAs to handle more pressing tasks. Financial reporting software helps in data generation and accurate tracking of trends that may affect business goals. It can offer you greater visibility and insights into your business performance including return on investment on partnership ventures.
---